AsianSweetBoy

9 years ago

3 likes

751 views

No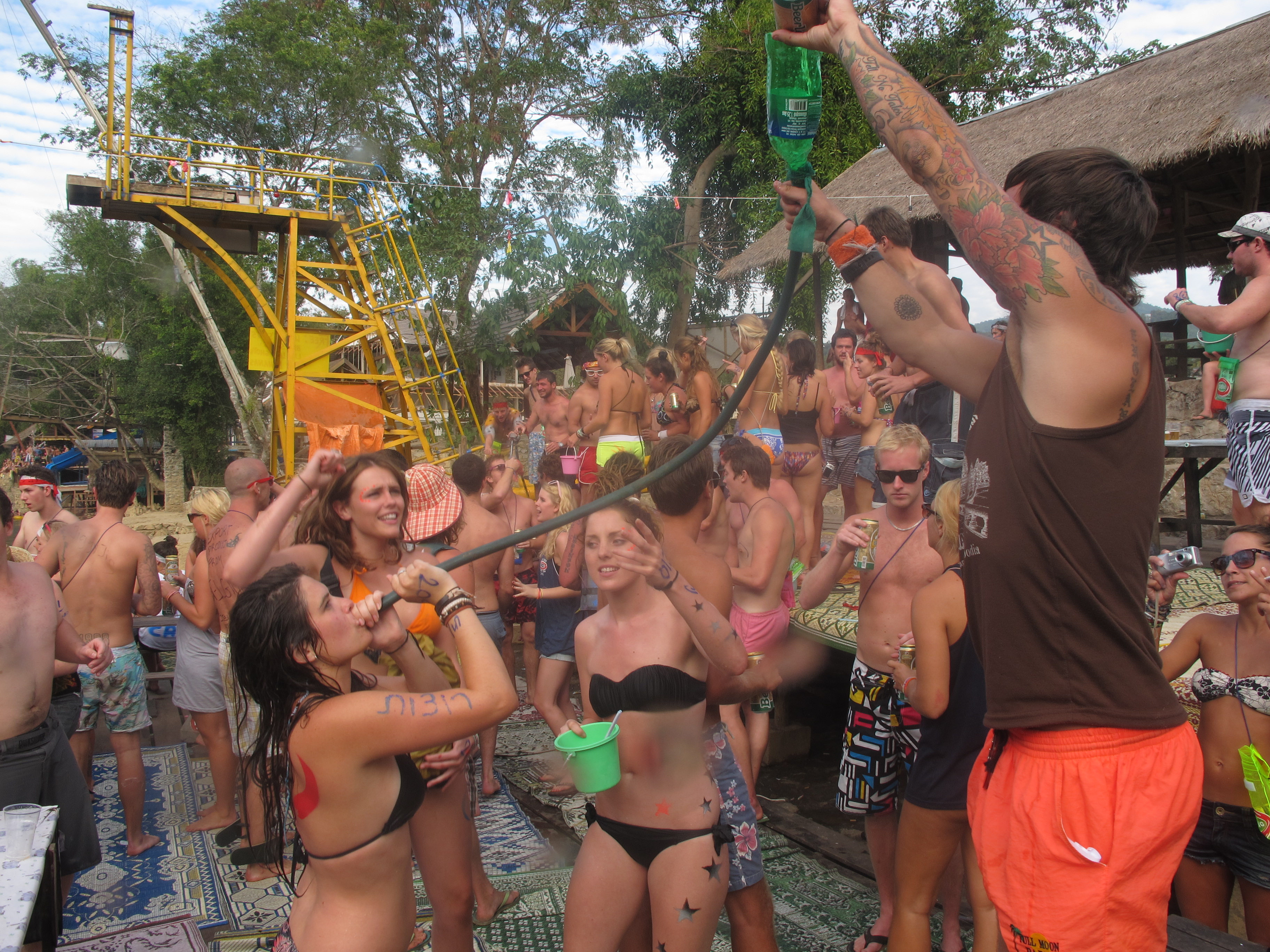 Part 1- The Boring Shit
I've just booked tickets to Laos and China 4 and 5 months in advance. Buying plane tickets will forever be a pain in the ass. In the end, I ended up with a Thai Airways ticket from Busan to Laos for $750.
Some info for Korea expats interested in Laos
There are not a lot of options to get to Vientiane (VTE)
ICN has two airlines that fly direct to Laos, Lao Airlines and Jin Air.
Jin Air flies Tue, Wed, Fri, Sat, They start cheap but prices jump as the seats get bought, and they get bought fast. The cheapest four tiers of tickets for my dates were sold out well over 6 months in advance. I didn't want to travel on their schedule anyway so fuck them.
Lao Airlines is new to ICN, expensive, and as of April can only be booked through agents because their website is unfinished, so fuck them.
And then there's always the option I don't even like to talk about- China Southern. Search for ANY destination and the five cheapest flights will be CZ. These guys seem to fly everywhere, and they are always at the bottom of the barrel, sometimes being 40% cheaper than the next cheapest option. The problem is their travel times can go past 22 hours. Frankly, I get paid too much to deal with those dirty Chinese whores.
Part 2- LaOslo in the Summertime
Why is Laos on the top of my priority list?
To date, I've been to Thailand (Central, North), Cambodia, Philippines (Manila, Bohol, Boracay), and Taiwan. For the longest time, I planned to do round three in Taiwan, as this time there would definitely be a lot of shit available that we weren't able to get last time. Aside from those things (Stacy & Katie), I was looking at 10 days of clubbing with Dan and John. I started reminiscing about the first time I went to Taiwan. Dirty dancing followed by steamy, soaking wet sex for two nights. How I missed it.
Then I got my brains fucked out in Daegu and the urgency of sex receded, and consequently so did the appeal of Taiwan. I came to my senses. Ten days is far too long for Taipei, and I wasn't sold on Central / South Taiwan. Laos on the other hand.. 
I met an English teacher here who fell in love with Laos and built a house there 8 years ago. He had lived a fast life, leading a rock band, doing coke, and being a flight attendant for Air Canada for ten years. He said that the slow, simple way of life in Laos sucks you in and you never want to leave. Meeting him was the final straw that convinced me that I had to go, but it was far from the only glowing opinion of Laos I'd heard.
Anecdotes from seasoned travelers of SEA speak most highly of Laos, as this quiet paradise. Not for the food, sights, beaches, or history. Laos stands above the rest because of the people and the atmosphere as a whole. It is regarded as the friendliest, most laid-back country of SEA. Though one city had gained a notorious reputation as one of the wildest party towns in South East Asia, boasting over 20 deaths a year from drunk & high river-jumping shenanigans, this reputation has only recently been shed. The communist government put an end to the infamous 'Wild West' days of Vang Vieng last October, and gone are the drug-addled, booze hound gap year kids with them.
Life has resumed at a turtle's pace. The growing tourism industry has only begun to spur much needed infrastructure development, but the way of life remains the same. For the thrill-seekers, there are options available, but not like in Cambodia. Vietnamese gangs bring in a big menu of cheap drugs while Laotian police demand heavy bribes. The eternal conflict.
Laos is less hot and humid than Cambodia, and the monsoon rains go as fast as they come, same time every day like clockwork. This means a summer trip is actually feasible. I don't expect to engage in the same level of debauchery as I did in Taiwan or Cambodia considering how harsh the punishments are for my two favorite things in life; drugs-that-aren't-marijuana and interracial sex. However, word is that amidst the riverside rubble that was once the craziest place to party in South East Asia, three bars have re-opened for business with noise restrictions and no more slides and swings. By the time I get there, maybe there'll be four, and with any luck that'll be enough to attract some Brits and Scandinavians with no regard for safety. One can only dream.