A.Muse.D

5 years ago

3 likes

183 views

No
Well. The serious research phase has finally begun. In looking at the cell tower implant (BAHA) and the CROS hearing aid options, I am stumbling across lots of other stories of folks who have trod this path before, as well as more in-depth looks at this whole SSHL, tinnitus, and vertigo shebang.
The good news: looks like my doc is right on the cutting edge of most of what's what, and correct on all the things they know, and about those areas where he has been forthright to me about what they just don't know. So that's all good. A convo with a friend recently made me question once again my lack of getting a second opinion, something I would normally consider harder.
As I've said in previous blogs, though, I rely heavily on the Husbandly One's spidey-senses on things like this; he's rarely wrong about people. He is typically very skeptical, so his thumbs-up of the doc carried some weight. Still, it's been very good to get as much affirmation as I have from medical studies, research papers, and anecdotal stories.
The bad news? Well, it is really still quite the shit sandwich, as my brother-of-the-heart would say. I'm in the high end of most of the percentages of loss and suckiness, with the one offsetting commensurate high range of retrieved hearing. Tinnitus may abate a bit more over next few months, but also increases with age, so that is also not super-spiffy.
Here is the end of an interpretive dance of my feelings about tinnitus:
Naturally it matters not in the least how I feel about it; it also annoys greatly. But I digress.
The other night I watched a video of the BAHA surgery, or at least the lion's share of it. Well. That was some fun viewing. Part of me always wanted to be a surgeon, so I don't mind watching that kind of stuff. (Though I cannot claim to having watched each and every moment. Skimming. That's what I was doing. As one would a difficult tome. That is my story and I'm sticking to it.)
My favorite phrase: "It's kind of like a molly bolt in your head." Well, excellent, because that is just exactly what I was hoping for. A molly bolt in my head, upon which to anchor a bionic cell tower disguised as a small briefcase behind my ear. Good grief. Are you SERIOUS, Universe?! Really? Oy. Here's what the whole unit looks like:
Probably the biggest thing here is that looking at these options, and trying to decide if I want to try one, or more, or none, or whatever, makes me realize that this shit ain't going away. I mean, when we get any kind of chronic condition or permanent loss, we know it, we do. But we still manage to have some part of our brain (or at least I do) that wants to skip merrily down the path of magical thinking, and just sidestep all that pesky reality.
I can attest that nothing brings this particular reality home like watching someone use a ratchet wrench on a screw into the skull, all the while narrating about how the bone allows for self-tapping screws. I think it's safe to say when that's one of the good options, that this shit ain't going away.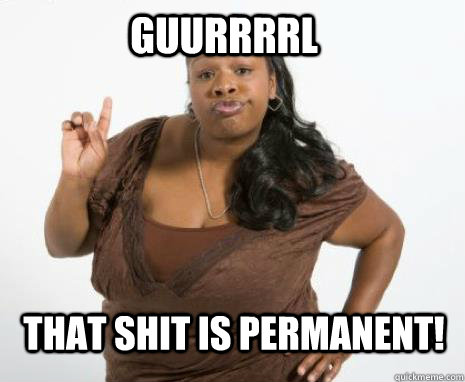 My initial inclination is to wait until at least 6 months after the incident to decide. That seems to be the magic number where one can be considered stable, and by which point one can get a sense of how the brain re-wiring has gone, and how the remaining ear is compensating, etc. Plus that gives me time to get more opinions, should I decide to.
While hearing aids are less permanent, and less invasive, there's a whole host of problems there that almost make the host of problems that can attend the BAHA seem reasonable. From batteries, lifetime price of, to occluding the good ear with the device one has to wear in it to receive the signal from the one on the other side. Plus it turns out having the head directly between transmitter and receiver creates a bit of trouble, what with it being, well...
There is also a new super-magnet BAHA, where they implant a strong magnet, that lies directly on the bone, instead of a smaller diameter anchor into the bone, thereby transmitting more easily across the bone, which, while getting in the way of transmission with a CROS, becomes part of the solution with the BAHA. This also means no permanent hole in head, which for some people becomes fraught with infection and such. Regular infections no bueno, thanks ever-so.
I think the real deal-breaker so far is that in all my noodling around, I saw not a single one of these in purple, nor any with glittery or shimmering finishes. I know. Can you imagine? If I have to have a cell tower implanted in my head, for Pete's sake, it should sparkle! That does not seem like too much to ask.
HOLD THE PRESSES! I just realized the solution! Saw this on the Intertubz today:
If they can cover entire CARS in Swarovski crystals, why can't I cover a measly little mini-briefcase? Wonder if that would void the warranty?
Hasta la vista, be-bes. I'm off to see if I can find some old "Ten Million Dollar Man" or "The Bionic Woman" reruns on Youtube.